Dan Brennan, Director of MaineHousing, and resident of Winslow, and Shawn McKenna of Scarborough, Vice President, Commercial Banking, at Bangor Savings Bank, have been elected to the board of directors of the Maine Real Estate & Development Association (MEREDA), a statewide organization of commercial real estate owners, developers and related service providers.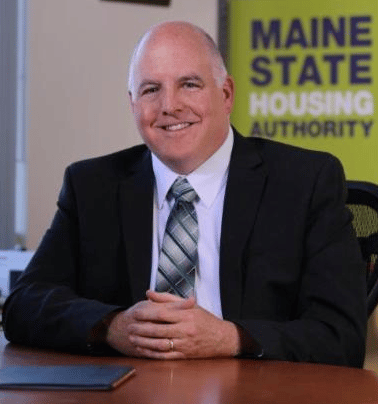 In April, the Maine Senate unanimously confirmed the nomination of Dan Brennan, a member of MaineHousing's leadership team, as Director of the $1.7 billion financial institution that serves more than 90,000 people statewide annually.  The Senate vote followed a unanimous vote by the Maine Legislature's Labor, Commerce, Research, and Economic Development Committee on Tuesday, April 3. He was nominated by Governor Paul LePage on March 19.  Brennan has been serving as Senior Director of Programs, overseeing departments responsible for creating single and multifamily housing, addressing homelessness, managing Section 8 Housing Choice Vouchers, and administering the federal Home Energy Assistance Program (HEAP) as well as the Department of Energy Weatherization Program. Brennan received his bachelor's degree from the University of Maine in Orono and his Master's in Business Administration from Thomas College in Waterville. He is currently participating in the Maine Development Foundation's Leadership Maine program.
MaineHousing is a $1.7 billion financial institution that bridges public and private housing finance, combining them to benefit Maine's low and moderate-income people. MaineHousing brings millions of new private and federal housing funds to invest in Maine to create safe, affordable, warm housing.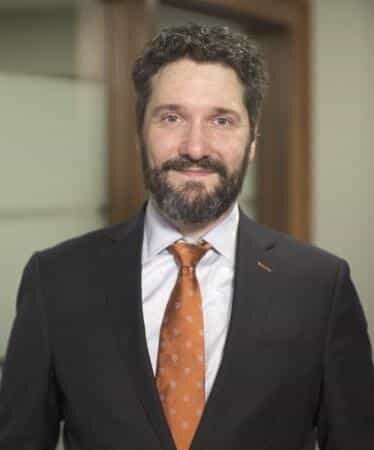 In his role as a vice president and commercial real estate lender, Shawn is a creative individual that is eager to thoroughly understand any idea, product, or concept.   Over the last two decades with Bangor Savings Bank, he has held roles as a commercial underwriter, real estate appraisal review specialist, and commercial portfolio manager.  Shawn's interest in solving problems, conceiving new concepts, and understanding a borrower's needs comes in handy when working with a multitude of commercial banking clients.
Outside of the office, Shawn is an avid automobile and outdoor enthusiast that enjoys spending time with his wife Traci and their two French bulldogs, Boston and Una.  Shawn currently serves on MEREDA's Membership & Marketing Committee.
"Both MaineHousing and Bangor Savings Bank have been great supporters of MEREDA over the years and we are pleased that Dan and Shawn have accepted our invitation to sit on the board.  We look forward to their active participation in furthering MEREDA's mission of promoting responsible real estate development throughout Maine,"  says Shelly R. Clark, Vice President of Operations for MEREDA.
For further information, please contact MEREDA's Vice President of Operations, Shelly R. Clark at 207-874-0801 or visit www.mereda.org.