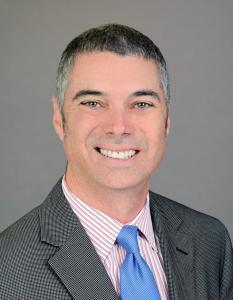 The Maine Real Estate & Development Association (MEREDA) has announced that Michael O'Reilly, Senior Vice President / Commercial Banking Team Lead –New Hampshire for Bangor Savings Bank has retired from MEREDA's Board of Directors after 10 years of service. During this time, Mike served as president from 2014 – 2016 and was recognized with MEREDA's President's Award in 2017.  During his tenure, he has chaired MEREDA's Membership & Marketing Committee, and served on the Executive Committee.  Leading with enthusiasm and inclusivity, Mike has been an inspiration for fellow board members and for the organization's strategic goals. He has brought many ideas to the table over the years, including the cultivation of young, up and coming members as part of the DevelopME framework.
"We thank Mike for his unwavering support and dedication to his voluntary leadership role with MEREDA.  As an organization that relies on the support of its volunteer Board, we are deeply thankful to Mike for his many years of service to the organization and our industry," commented Shelly R. Clark, Vice President of Operations for MEREDA.
For further information, please contact MEREDA's Vice President of Operations, Shelly R. Clark at 207-874-0801.